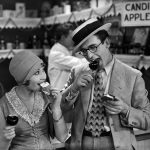 Silent Sundays ~ Speedy ~ August 20, 4 pm
This 1928 silent comedy stars famous funny man Harold Lloyd as Speedy, a lovable, laughable New York Yankees fan who can't keep a job. But for his gal, he'll become a hero – just in the nick of time. Watch for cameo appearances by baseball greats Babe Ruth and Lou Gehrig.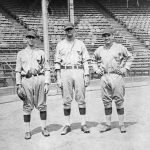 Silent Movie Night ~ Jacksonville Jumbo Shrimp ~ August 21, 7:05 pm

Celebrating Jacksonville's legacy as a center of the silent film industry in the early 20th century, the Jumbo Shrimp are proud to partner with local Arlington-area Norman Studios, Jacksonville's only remaining silent film studio/museum. The whole game will be done silent-movie style, with no PA announcements or record sounds, live musical accompaniment (as was the style with silent films) and a black & white video board. Fans are in for something fun and different, as silence is the theme of the night!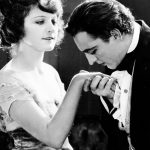 Silent Sundays ~ Dr. Jekyll and Mr. Hyde ~ October 22, 4 pm
Based on Robert Louis Stevenson's The Strange Case of Dr. Jekyll and Mr. Hyde, this 1920 cinematic version stars John Barrymore as Dr. Henry Jekyll, a respected scientist who obsessively experiments with scientific means of revealing the hidden, dark side of man – but at a terrifying cost.