Members of our Board of Directors volunteer their time and expertise to manage all day-to-day functions of the organization.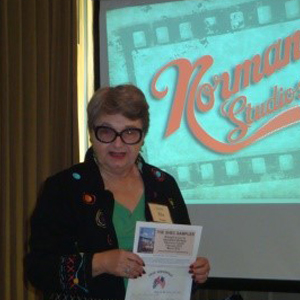 Rita F. Reagan, President, Pro Bono Executive Director
Rita has been deeply involved with the preservation of the Norman Studios since 1994, first as part of the Old Arlington Inc. initiative to save the historic silent film complex, then as a founding member of Norman Silent Film Museum, Inc. Simultaneously she was saving Klutho Apts on Main St., the only other vestige of Jacksonville's heyday as the "Winter Film Capital of the World." When being a community activist in historic preservation and youth issues interfered with work, she retired from the Duval County Schools in 1997 and became the full-time pro bono director of SPAR, where she started a Springfield museum and archives. She fills that same role for Norman Studios, while expanding the Norman Studios network.
Why do I care about Norman Studios?
"First, it was a preservation project. Then an extension of my lifelong civil rights work, educating people about a remarkable group who defied Jim Crow, making Race Films and living together in the compound. Gradually I developed an appreciation for a type of art that encompasses all art forms. Now it has become an obsession to bring all the fascinating components together to create a commercially viable entity, essential to the revitalization of a thriving Arlington...as the community was when Harry and I first moved here from Miami in 1967."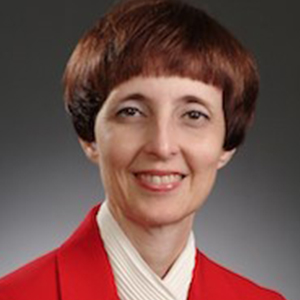 Barbara C. Wingo, Vice President of Norman Studios Board
Barbara C. Wingo is an attorney and historian with an office in Jacksonville, Florida. She is retired from the Office of the Vice President and General Counsel of the University of Florida where she served as Associate Vice President and Deputy General Counsel. She is the recipient of the University of Florida Presidential Medallion. Dr. Wingo was also an adjunct member of the University of Florida Department of History for over 30 years, teaching United States history.
Dr. Wingo received her Juris Doctor degree cum laude from Southern Methodist University, where she was inducted into the Order of the Coif. She earned her Master of Arts and Doctor of Philosophy degrees in history from Tulane University. She specialized in United States history with a secondary field of modern British history. She received her Bachelor of Arts degree with great distinction from Stanford University.
Dr. Wingo has served as the chair of the Government Lawyer Section of The Florida Bar. She was also an inaugural member of the Education Law Certification Committee of The Florida Bar and served as its chair. She is currently a member of The Florida Bar's Board of Legal Specialization and Education.
Dr. Wingo is also the proprietor of Time Zones Antiques and Collectibles located in St Augustine, Florida. She serves on the boards of directors of the following organizations: the Friends of the Marjorie Kinnan Rawlings, Inc. (currently serving as president), the Florida Supreme Court Historical Society, the Friends of Music at the University of Florida, the Tolomato Cemetery Preservation Association, Inc., and Norman Studios Silent Film Museum, Inc. She is also the president of the Gainesville Alumnae Chapter of Sigma Alpha Iota International Music Fraternity and a member of the advisory board for the Matheson History Museum. She has served as the president of the St. Augustine Historical Society and currently serves on the City of St. Augustine Historic Architectural Review Board.
Why do I make the time for Norman Studios?
Supporting Norman Studios is more important than ever. Norman Studios should be preserved and interpreted as the only studio complex remaining from the silent film industry that flourished in Jacksonville in the early twentieth century. More significantly, however, Richard Norman established Norman Studios to make race films, which were both a result of, and an antidote to, the racism of the Jim Crow era. Race films and Norman Studios in particular are important parts of our history. We must understand these stories if we are to understand our history of race relations and work for social justice.
The establishment of a museum in this only remaining race films studio and National Historic Landmark is now more than a mere possibility: it is coming to fruition thanks to the support of the City of Jacksonville as well as dedicated volunteers. I am proud and honored to be involved in that effort and am personally committed to continue to make that effort my first priority.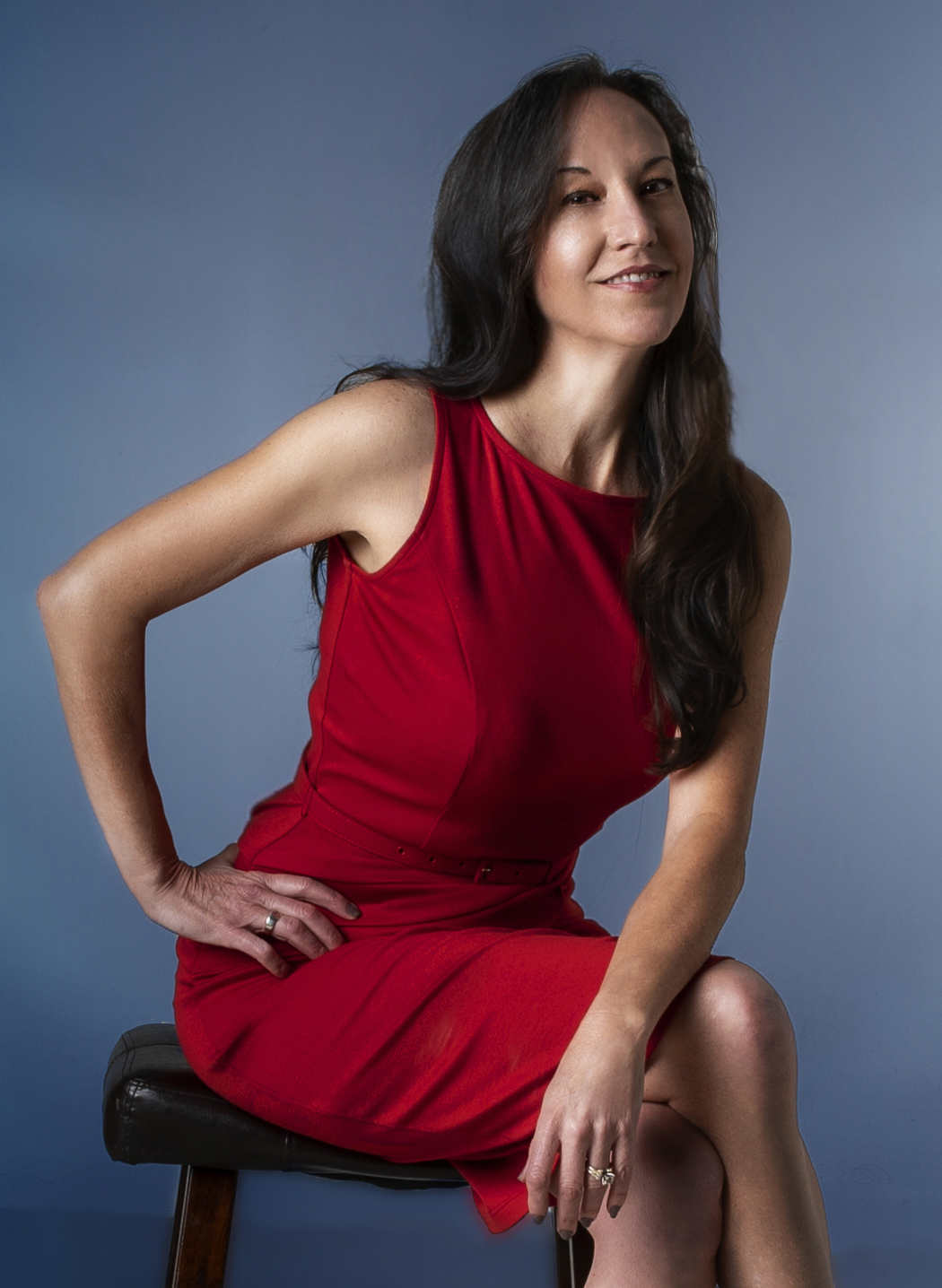 Devan Stuart Lesley, Past President, Media & Publicity Director
Devan is a freelance writer and producer, as well as a correspondent for People magazine. She is founder of Stuart Media, LLC specializing in corporate media and LRD.Style | LRD.Media, an online women's boutique and media platform set to launch mid 2022. She also collaborates with Jacksonville's Tandem Media | Tandem Studios as Assistant Director and Producer, helping to create both corporate content and feature-length narrative and documentary films. Devan has served the Norman Studios for nearly two decades and is a member of the Jacksonville Mayor's Commission on Motion Picture, Television and Commercial Production; Film Florida's Marketing & Communications Committee and Industry & Association Council; and the Northeast Florida Press Club.
Why do I make the time to serve on the Norman Studios board?
As a Jacksonville native and a film and history buff, I had long heard of the Norman story and found it remarkable that Richard and Gloria had not only been an amazing creative force collectively, but also were part of a select brave few who sought to help break racial barriers in their fields. Even more so, I admired the courage and sheer heroism of the African American actors who dared to succeed in an industry that largely condemned their participation. But even while living just a few blocks away, I had no idea that the studio complex still stood. Yet, I passed it every day on my way to work, all the while wishing I could buy the dilapidated building, live upstairs and build a creative business downstairs. Eventually, I learned that the building I coveted WAS the Norman property and that the family had done just what I dreamt of - lived upstairs and created history-making works throughout. For several years, I followed the early efforts to secure and restore the property before joining the founding board of the Norman Studios Silent Film Museum. I am humbled and honored to be part of returning Mr. Norman's studio complex to its original glory and helping to inspire North Florida's next generation of young, independent filmmakers.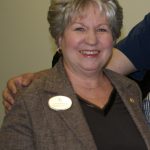 Jeanne Middleton - Secretary
After years of paid and volunteer service to the Duval County Public Schools, Jeanne decided to change careers and spent 25 years in various administrative positions at the University of North Florida as a way to continue working with students.
Jeanne began her career at UNF in the Office of Alumni Services. As Assistant Director, she coordinated all student and alumni Homecoming events, advised and trained a 40-member group of student ambassadors and assisted with graduation receptions and student recruitment.
In 2005, Jeanne transferred to the Division of student Affairs to create the Office of Parent and Family Programs, which included a dues-based parent association, Parent Orientation and Family Weekends to keep parents connected to the University. Through her guidance, the Parents Association established a $100,000 endowed scholarship. Jeanne received the Administration and Professional Employee Excellence Award and received two pavers acknowledging her service to the University and retired in 2017.
Jeanne was appointed by Governor Martinez to Jacksonville's first Children Services Board where her efforts then focused on the whole child. Mayor Ed Austin decided that the city needed to provide funding for children and appointed Jeanne to be a founding member of the Jacksonville's Children Commission. She served as Vice Chairman and coordinated recognition events for children participating in various non-profit programs.
Her other volunteer work includes being General Chairman of the WJCT auctions, volunteer at the Jazz Festival and membership drives and serving on the Community Advisory Board for over 10 years. Jeanne served as Chairman of the Healthy Families Jacksonville Board of Trustees and was appointed by the Mayor to the Jacksonville Community Relations Commission and the Jacksonville Human Rights Commission as well as served as Chairman of the Fourth District Foster Care Citizens Review Board of Directors.
Jeanne was a founding member and officer of the Duval Public Education Foundation and was the first recipient of the EDDY Lifetime Achievement in Education Award. She received the Dorcas Drake Humanitarian Award from the American Lung Association and the Outstanding Achievement in Improving Lives of Children and Families Award f rom the Exchange Club Family Center.
Why do I make time to serve on the Norman Studios board?
I grew up in Arlington, attended the local public schools and our three children also attended my alma mater, Terry Parker High school. Being very shy, my mother hoped to change that by enrolling me at the Gloria Norman School of Dance where I danced from elementary school through high school. I took dancing lessons with three of the Norman grandchildren, Gloria, Dickie and David. Richard Norman and their son, Captain Dick Norman handled the logistics of the dance recitals. Dick's wife, Kathleen, and my mother worked behind the curtain lining up all the students for their recital dances. My fondest memory of Richard Norman was of him wearing a beret and playing the records for our ballroom lessons. Because my family was friends with the Norman family, I am excited to be part of an organization that works to preserve the legacy and contributions of the Norman family to the Arlington Community.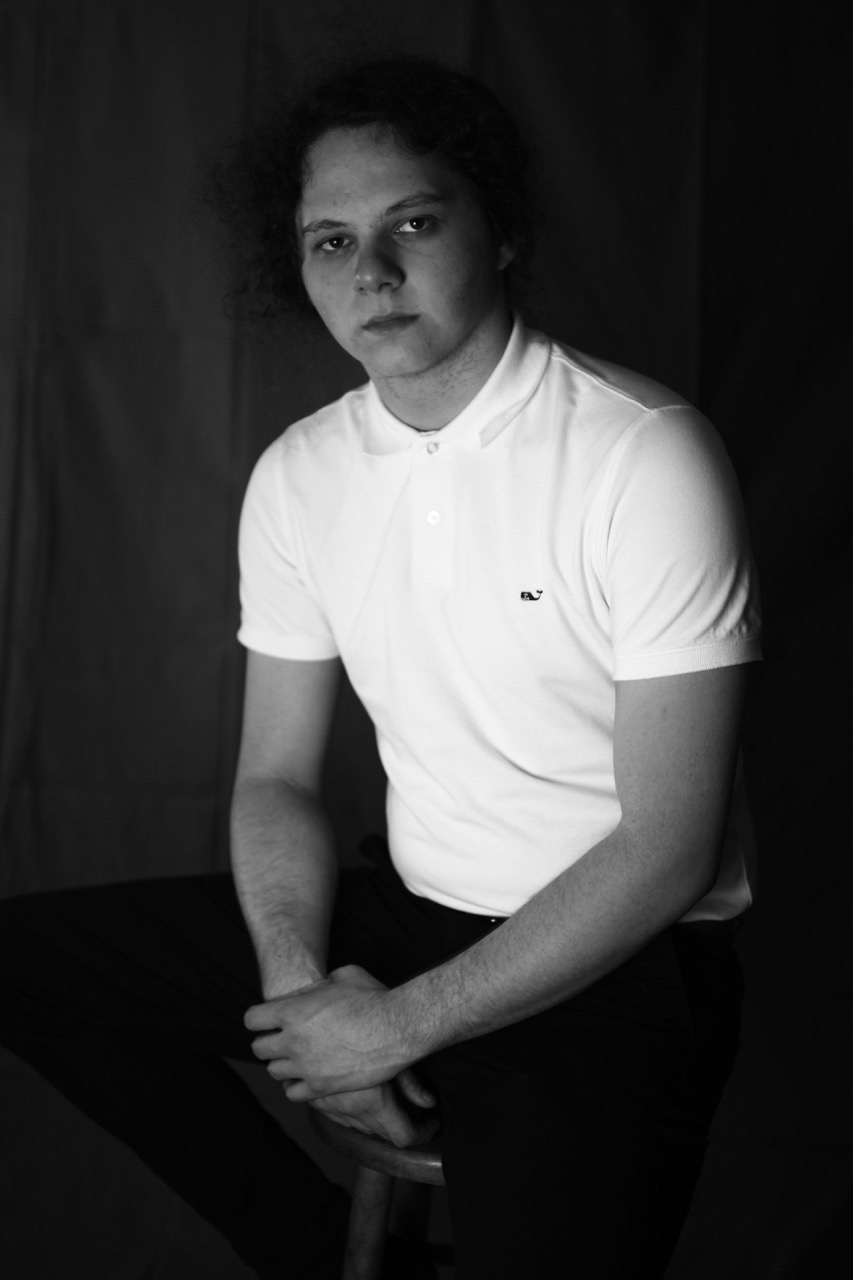 Gage Hogsten – Photographer, Videographer
Gage graduated from Terry Parker High School where he found his main calling in the International Baccelaureate Film Program; music is his other passion. His knowledge of film has inspired him to search for lost films and be able to restore them. At 20, Gage is our youngest member. He is hard-working and is currently saving his money for college. In his spare time he travels with a band, and finds time to do most any work we need.
Why do I make the time to serve on the Norman Studios board?
I am twenty years old, approaching my first year in college, and I've stumbled upon something amazing right down the road from where I live. Growing up in Arlington, I have always known what Norman studios was, but it wasn't until 2014 that I discovered that there was a group of talented individuals actively working to preserve the property. After getting in contact with Mrs. Rita Reagan and hearing all about the board's future plans as well as their accomplishments to date, I have grown even more interested. Norman Studios is special to me in that it is a combination of two of my passions: the preservation of film history and the history of Jacksonville.
Firstly, all throughout high school, I was known for knowing a lot about film. I joined the TV Production program at my school, where I was taught by Mr. Charlton (with whom Mrs. Reagan was familiar) and I was also in the school jazz band. Art has always been a big part of my life. Guitars and drum sets have littered my house, and I got my first camera when I was 9 years old. My love for film grew more and more as I went into middle school, and specifically film preservation as I entered high school. It is ultimately my goal to be able to restore film and actively search for lost films.
Secondly, if there is one thing I love more than film, it is the city of Jacksonville FL. There are a lot of young people my age, who cannot wait to leave this city. To me this needs to change, a majority of them do not even know the opportunities this city has to offer, and that is not entirely their fault. I believe strongly that a lot of things need to change to make this city more fun for young people. I believe Norman Studios can do that.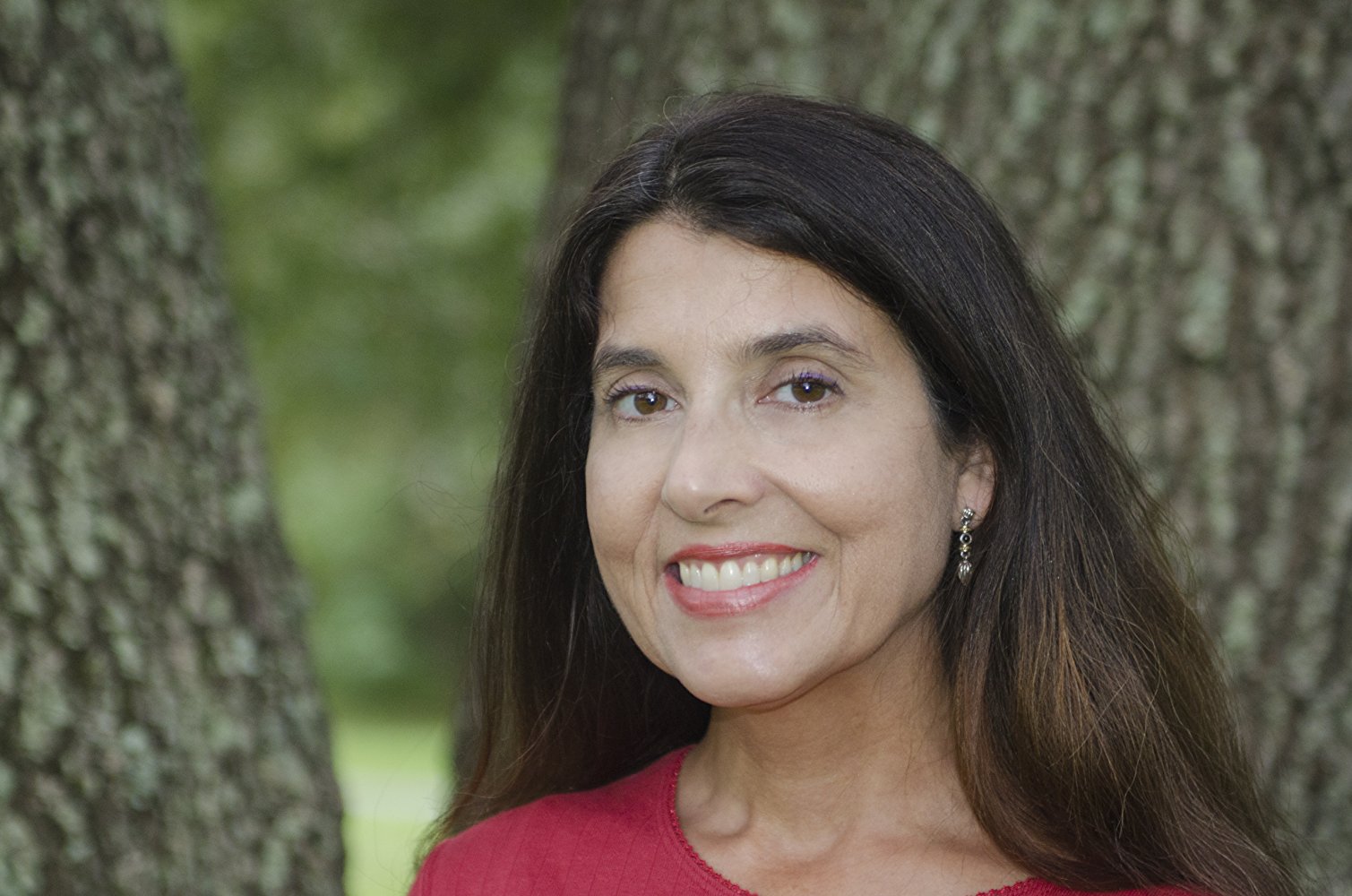 Ellin Iselin – Archivist
Ellin Iselin has been in the communications industry for more than 30 years. She began her career as a news anchor and reporter for WHCU Radio in Ithaca, New York. Within a year she was working for Ithaca's cable television station in the same capacity. Shortly thereafter, she received a Congressional Fellowship through CDS International to work in television in Munich, Germany. Upon returning to the United States Ellin embarked on a career at KOTV in Tulsa, Oklahoma as a promotions writer and producer.
In 1995 Ellin moved to Florida and began working on the new mass communications frontier – the Internet. She has been a writer and reporter for the Ponte Vedra Recorder, Florida Times-Union and Resident Community News as well as an instructor at the University of North Florida, Florida State College at Jacksonville, Jacksonville University, Jones College and Edward Waters College. Ellin earned her Master's degree in Liberal Studies from the University of Oklahoma in Norman, Oklahoma and is currently pursuing her doctorate.
Why do I make time to serve on the Norman Studios Board?
With my background in media and interest in historical archiving, I am excited to help preserve the legacy of Norman Studios during its centennial anniversary years.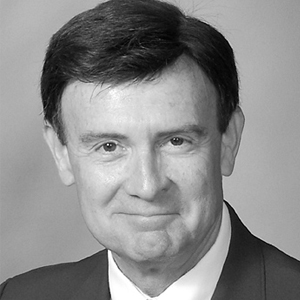 Bruce Duggar - Treasurer
Duggar has been an active pro bono advocate for more than 20 years, and he is frequently looking for new ways to provide legal assistance to those in need. Some of Duggar's pro bono outreach involvements include events such as Ask-a-Lawyer and Advance Directives for Seniors. Additionally, he serves as a mentor by providing guidance to new pro bono attorneys working on cases through Jacksonville Area Legal Aid (JALA).
Duggar began his pro bono work by assisting clients with guardianship matters, but has since expanded to other areas of practice. He has assisted dozens more pro bono clients through JALA and other outreach projects throughout Jacksonville. His practice consists of estate planning, guardianship, probate and elder law. However, his involvement in the community extends beyond the law. Duggar also contributes his time by assisting in church youth activities and by staying involved in local politics.
In addition to being a member and the former president of a civic association board, Duggar has been an active member of the Boy Scouts, Rotary and the Gator Bowl Committee. He also makes time to travel.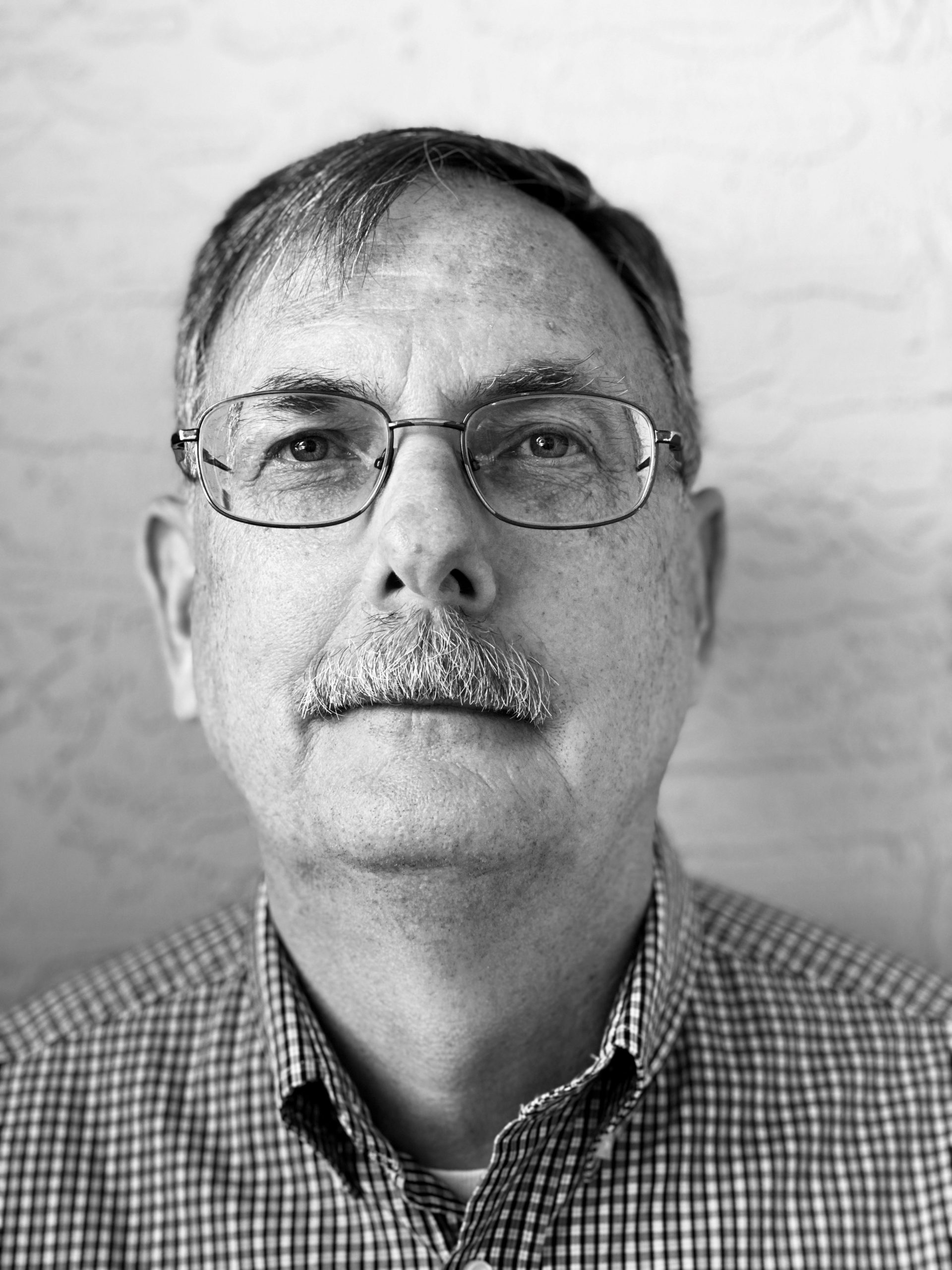 John S. Holmgren - Treasurer
Retired from CSX Corporation's corporate tax department since 2015, John became a resident of northeast Florida in 2001 when his family moved from Richmond, Va. related to a CSX relocation. John's 34-year railroad career was primarily in corporate income taxation but has a myriad of experience over the years including non-profits, sales tax, and property tax plus individual income tax work. Attending the College of William and Mary in Virginia, John has a Bachelor's in Business Administration in Accounting. Additionally, John earned a Master of Taxation from Virginia Commonwealth University and maintains Virginia CPA credentials.
Why I serve Norman Studios
John has developed a deep appreciation for history and is a film buff, with the Turner Classic Movies being a television favorite. John recalls reading an article in the Times Union newspaper years ago about Jacksonville being the Hollywood of the South and being quite surprised by Jacksonville's place in the silent movie industry. Becoming involved with Norman Studios through his membership in the Gateway Radio Control Club, Inc. of Jacksonville, whose members provided the model aircraft for the Flying Ace exhibit, John is involved with other small not-for-profit organizations in Jacksonville including as treasurer of the Jacksonville Mustang Club.
John is pleased to provide accounting assistance to Norman Studios as it grows its local, national, and international presence in the preservation of Richard E. Norman's place in history, and the historical recognition of the silent film industry in northeast Florida.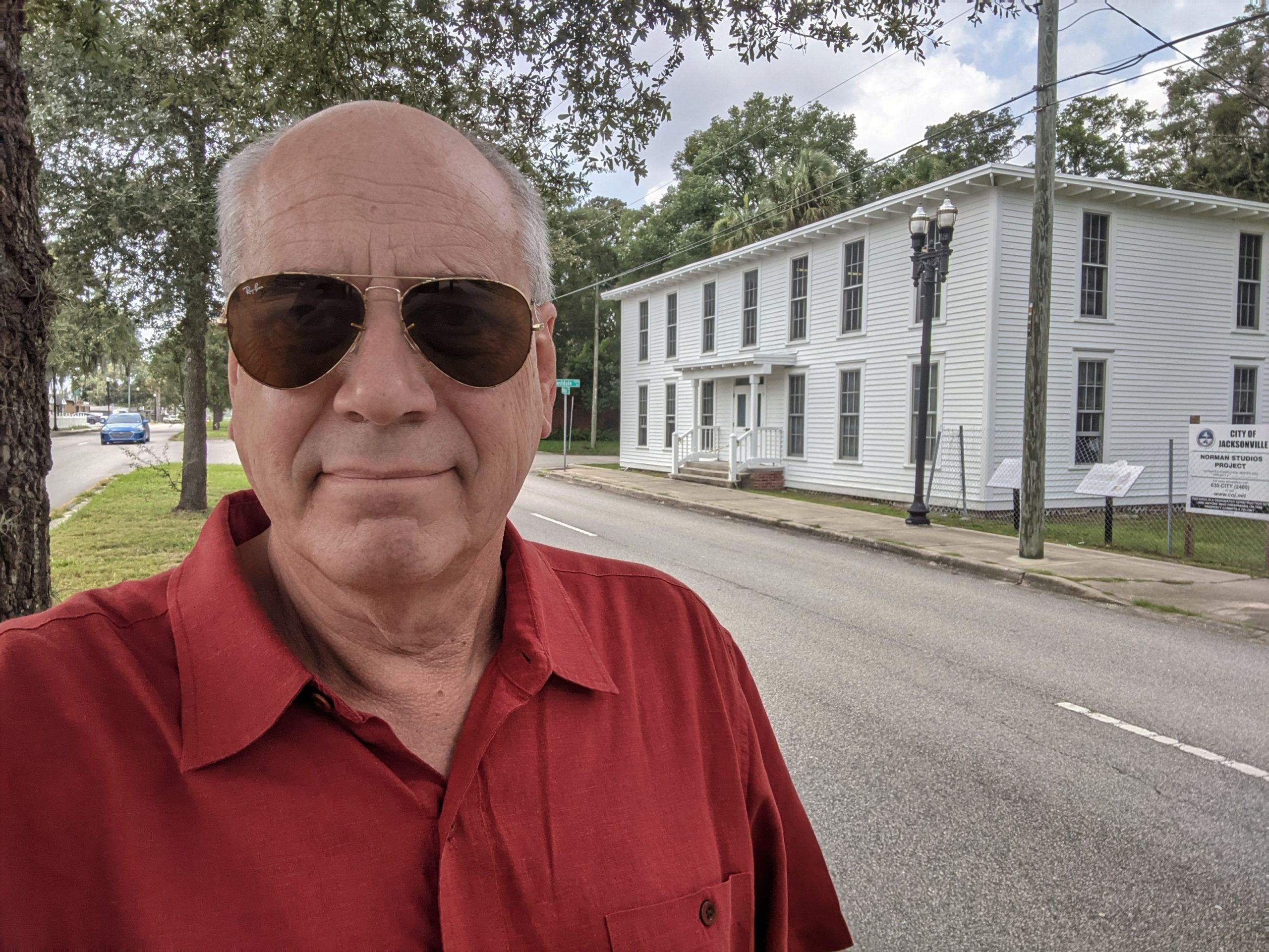 Jim Kerkhoff, Expansion Activities
Jim Kerkhoff is an Emmy award-winning writer-producer-director who devoted his career to developing TV/video/film programs in the Washington, D.C., area prior to retiring to Jacksonville in 2021. He is a military Veteran who served in the Pentagon's Army Operations TV studio as a writer-producer supporting Army leadership. Following the service, Jim worked as corporate manager of creative services at Fairchild Industries, then a Fortune 500 aerospace company. While there he supervised all corporate video/film production projects and still photography, in addition to organizing aspects of company participation in the Paris and Farnborough air shows.
Jim then devoted more than two decades to operating his own independent production company, during which time he supported nationally recognized corporate, government, association, non-profit, and issue advocacy clients. Jim concluded his career in the role of executive producer at Veterans Affairs headquarters' TV studio for more than a decade, where he assisted the VA Secretary and other members of top leadership in developing and implementing TV/video communications strategies.
Jim has had a life-long passion for film history and is a highly respected motion picture historian, who has contributed key research and materials for numerous books published on the topic of film comedy. In addition, he has regularly made presentations at the Library of Congress, American Film Institute, and New York Library for the Performing Arts at Lincoln Center. Jim also served on the board of directors for the annual Slapsticon Film Festival from 2003 to 2013. He holds an undergraduate degree in TV-Film Production from Miami University, Oxford, Ohio, and a graduate degree in Public Relations from American University, Washington, D.C.
Why do I make time to serve on the Norman Studios Board?
In high school I became fascinated with the history of motion pictures, particularly films that were comedic in nature. Initially I was drawn to the classic team of Stan Laurel and Oliver Hardy. And as I learned about their work both before and after teaming, I discovered that Hardy began his career as a young performer in Jacksonville.
Through the work done by the Norman Studios Silent Film Museum I learned of the race films created by Jacksonville producer Richard Norman, which added a new perspective to my appreciation for the city's motion picture heritage.
Today I continue to be fascinated by Jacksonville's unique place in film history. And having the honor to serve on the Norman Studios board of directors alongside these like-minded enthusiasts is my way of giving back to my new hometown.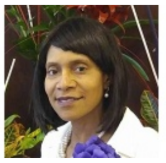 Dionne Arline
Dionne Arline, born and raised in Jacksonville, Florida. A graduate of William M. has worked in various roles of public health. Arline has worked on the three levels of government – local, state and federal. Currently, she works as a library associate for the Jacksonville Public Library.
Active in the church and the community, she is a member of Wayman Temple A.M.E. Church, where she serves as a Fellowship Coordinator and President of the local Lay Organization, as well as, the District Recording Secretary. She was elected to serve as delegate to the 51st Quadrennial Session of the General Conference of the A.M.E. Church. Additionally, her community service involves working as an inspector technician during election cycles in the voting precincts.
She is a graduate of Florida State University, with a Bachelor of Science degree in Chemical Science. She enjoys the arts and reading about history in her spare time.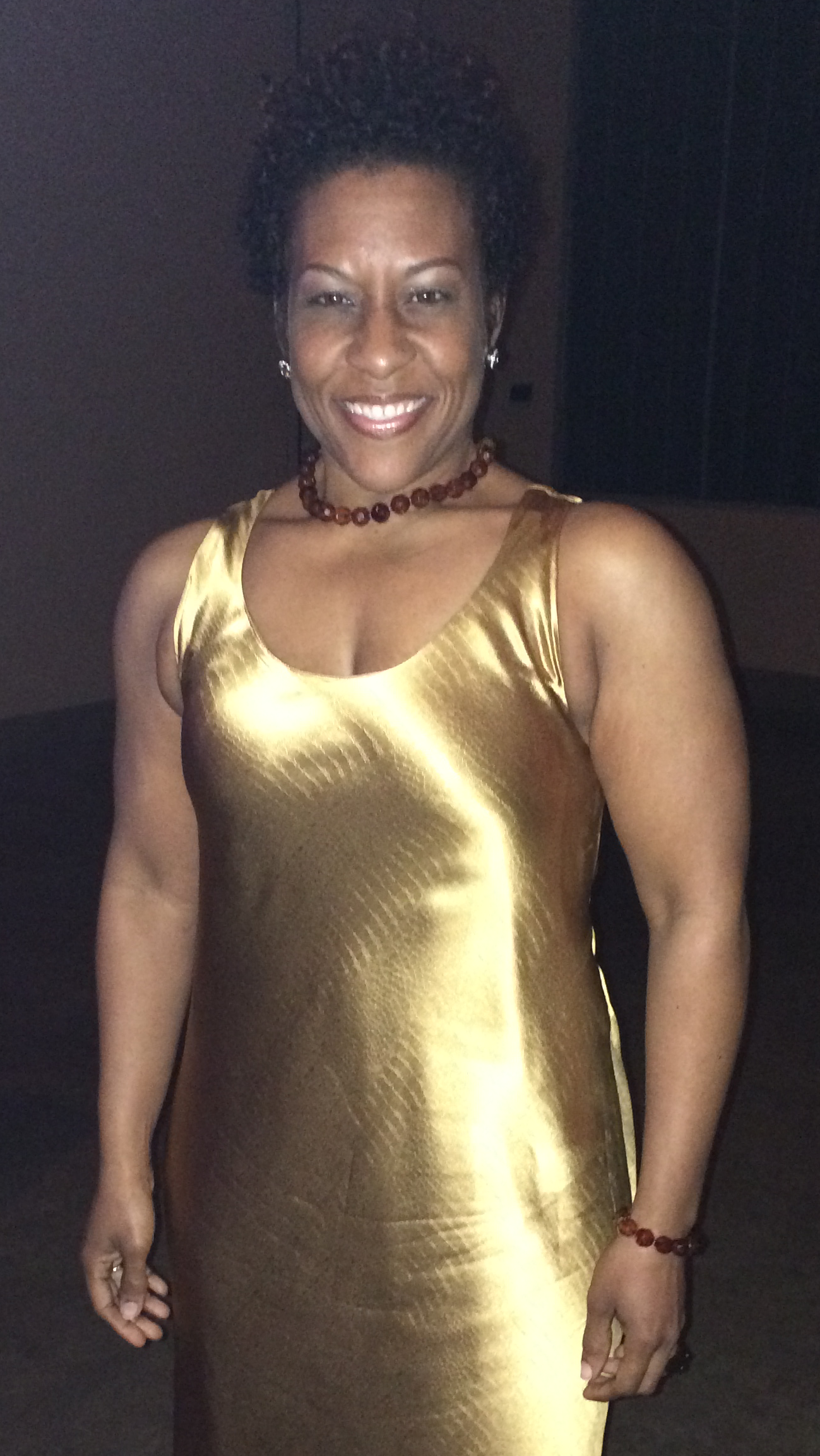 Janice Curry
Janice is a native of Jacksonville, Florida. She has a daughter and three grandchildren. She is the owner and operator of Trendi's Salon and Boutique, LLC. A graduate of Roffler's Hair Design School in Jacksonville Florida, she received her Barber- Stylist Diploma in December 1989 and continued her education at Dudley Cosmetology University in Greensboro, North Carolina, receiving her Cosmetology Certification. After opening her salon in June 1993, she returned to Dudley Cosmetology University for her Bachelor's Degree in Cosmetology. She also completed advanced courses in makeup and platform artistry, master hair cutting, coloring and business.
Janice also is an educator and licensed instructor and has taught Chemistry Theory classes at the local cosmetology schools, in Jacksonville Fl. She was also a national technician assistant for Dudley Products and Influence Hair Care Company in Virginia Beach, Virginia. She currently serves on the board of cosmetology with the Department of Business and Professional Regulations; the American Cancer Society, working on the "The Look Good Feel Great" project. This assignment allowed her to do makeovers and handmade custom wigs for cancer patients.
Janice is not limited to the world of cosmetology, which she loves dearly; she also enjoys mentoring, uplifting and motivating the up and coming entrepreneurs of our future generation. After 25 years of inspiring others in the cosmetology industry, she expanded her vision and passion for motivating in the fitness world. While attending a group fitness class at a local gym, she was more motivated with a personal goal of losing over 100 pounds, which also included a healthy lifestyle change. She was determined to be healthy and not be a statistics of being an overweight African American female, a stressed out business owner, and live with a family history of cancer and lupus. This is her "WHY" story.
Becoming a certified group fitness instructor was her goal! She became certified by the American Sports and Fitness Association (ASFA), and Aerobics and Fitness Association of America (AFAA). She was hired as the top spin instructor. Janice touched lives of many gym members and sold out numerous classes during her years as a gym instructor employee. Janice now knows her purpose in life is to continue to encourage and motivate others through fitness and health. While still a current stylist, she was driven to launch Soul Fitness Health and Wellness Studio, a studio that offers group fitness classes, weight loss management, nutritional smoothies and massage therapy sessions.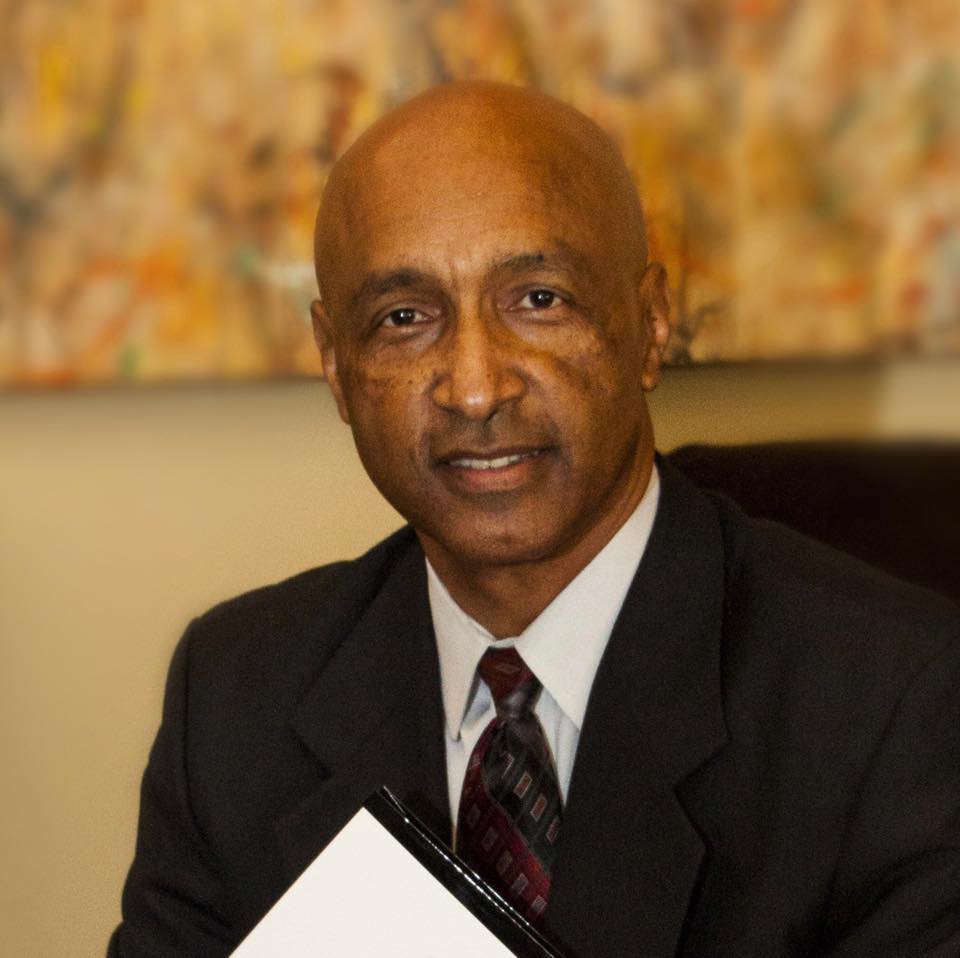 David Williams
David Williams is a Jacksonville photojournalist who has captured much of Jacksonville's African-American history. His photos have been licensed to Golf Digest, Time magazine, Ebony, George Benson Worldwide Tour Book, to name a few. Channel 4 used several of Jacksonville's Black History images during their celebration of Black History Month.
Born in Norwalk, Connecticut, his grandparent moved him and his brother and sister to Camden, South Carolina, at an early age. His grandmother, a domestic housekeeper, would bring home Time Magazine and Look Magazine when they were kids. Williams said he was blown away by the Black and White images he saw in those magazines. Those magazine images left an indelible impression in my subconscious mind, and that's where it all started. He's somewhat a self-taught photographer. He has capture images of Rev. Jesse Jackson on his tour bus as they travel around Florida. At the time, Jackson was a candidate for the Democratic presidential nomination in 1984 and 1988. Williams' said, "people didn't come out to see a black man running for president. They wanted to see the legendary Rev. Jesse Jackson."
After three decades of documenting Jacksonville's African-American positive history, culture, lifestyle, and achievers, he decided to lay the camera down after photographing Jacksonville's first African-American Mayor, Alvin Brown.
A Navy veteran, he has traveled all over the world with his camera. While in Mombasa, Kenya, on a safari through the Maasai Mara National Reserve, he captured what was said impossible to get a clear shot of Mount Kilimanjaro, a dormant volcano in Tanzania. It is the highest mountain in Africa. He said he captured the perfect image.
He has photography many of the biggest names in R&B, Patti Labelle, Steve Wonder, and Janet Jackson. In the Jazz genre, he's photographed Wynton Marsalis the night he discovered Randall Haywood, a 15-year-old trumpet player from Jacksonville, Nancy Wilson, and Miles Davis.
He is currently producing a coffee table book of four decades of positive African American history, culture, and achievers in Jacksonville. Williams said kids need to see positive things that have occurred in Jacksonville.
He had exhibitions at the RITZ Theatre and Florida State College Jacksonville.
David is also a Norman Studio Board member.
A family man married to Barbara Williams, with two children, Artaiva and Masai, and a granddaughter, A'yanna.