Members of our Board of Directors volunteer their time and expertise to manage all day-to-day functions of the organization.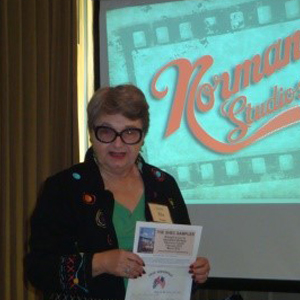 Rita F. Reagan, Chair, Pro Bono Executive Director
Rita has been deeply involved with the preservation of the Norman Studios since 1994, first as part of the Old Arlington Inc. initiative to save the historic silent film complex, then as a founding member of Norman Silent Film Museum, Inc. Simultaneously she was saving Klutho Apts on Main St., the only other vestige of Jacksonville's heyday as the "Winter Film Capital of the World." When being a community activist in historic preservation and youth issues interfered with work, she retired from the Duval County Schools in 1997 and became the full-time pro bono director of SPAR, where she started a Springfield museum and archives. She fills that same role for Norman Studios, while expanding the Norman Studios network.
Why do I care about Norman Studios?
"First, it was a preservation project. Then an extension of my lifelong civil rights work, educating people about a remarkable group who defied Jim Crow, making Race Films and living together in the compound. Gradually I developed an appreciation for a type of art that encompasses all art forms. Now it has become an obsession to bring all the fascinating components together to create a commercially viable entity, essential to the revitalization of a thriving Arlington...as the community was when Harry and I first moved here from Miami in 1967."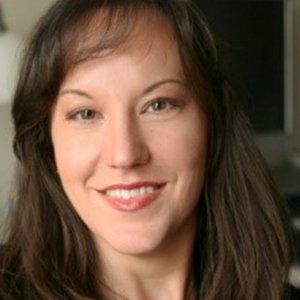 Devan Stuart Lesley, Board Co-Chair, Media & Publicity Director
Devan is a freelance writer and producer. She is a correspondent for People magazine; produces and co-hosts Jax Life Radio, a weekly, hour-long radio program covering history and culture in Northeast Florida; and founder of Bua Pictures a new film, TV and Web TV production specializing in documentary and series projects with an educational, historical and family-friendly focus.
Why do I make the time to serve on the Norman Studios board?
As a Jacksonville native and a film and history buff, I had long heard of the Norman story and found it remarkable that Richard and Gloria had not only been an amazing creative force collectively, but also were part of a select brave few who sought to help break racial barriers in their fields. Even more so, I admired the courage and sheer heroism of the African American actors who dared to succeed in an industry that largely condemned their participation. But even while living just a few blocks away, I had no idea that the studio complex still stood. Yet, I passed it every day on my way to work, all the while wishing I could buy the dilapidated building, live upstairs and build a creative business downstairs. Eventually, I learned that the building I coveted WAS the Norman property and that the family had done just what I dreamt of - lived upstairs and created history-making works throughout. For several years, I followed the early efforts to secure and restore the property before joining the founding board of the Norman Studios Silent Film Museum. I am humbled and honored to be part of returning Mr. Norman's studio complex to its original glory and helping to inspire North Florida's next generation of young, independent filmmakers.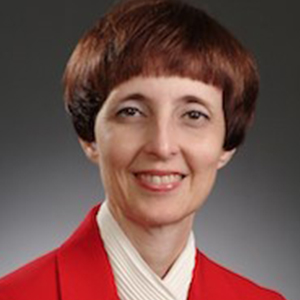 Barbara C. Wingo, Secretary of Norman Studios Board
Barbara is an attorney, historian and higher education consultant with an office in Jacksonville, Florida. She recently retired from the Office of the Vice President and General Counsel of the University of Florida where she served as Associate Vice President and Deputy General Counsel. During her years in that office, including 20 years as deputy general counsel, she practiced in all areas of education law, including technology transfer, administrative law and proceedings, conflict of interest, intellectual property, research, tenure and other matters affecting faculty members, operations of not-for-profit corporations, records and open meetings issues, and constitutional law questions.
Dr. Wingo was also an adjunct member of the University of Florida Department of History for over 30 years, teaching United States history, principally the American Revolution, the early national period, and early constitutional history. She is admitted to practice in all state courts in Florida and Texas and the following federal courts: the Northern and Middle District Courts of Florida, the Eleventh Circuit Court of Appeals, and the United States Supreme Court. She is a Florida Board Certified Specialist in Education Law and is also a Florida Board Certified Specialist in State and Federal Government and Administrative Practice.
Dr. Wingo received her juris doctor degree cum laude from Southern Methodist University, where she was inducted into the Order of the Coif. She earned her master of arts and doctor of philosophy degrees in history from Tulane University. She specialized in United States history with a secondary field of modern British history. She received her bachelor of arts degree with great distinction, majoring in history, from Stanford University, where she was elected to Phi Beta Kappa. As an undergraduate she participated in the Stanford in Germany program and was a congressional intern under the auspices of the Johns Hopkins School of Advanced International Studies.
Dr. Wingo has served as the chair of the Government Lawyer Section of The Florida Bar. She was also an inaugural member of the Education Law Certification Committee of The Florida Bar and served as its chair. In addition, she is a member of a number of other professional organizations as well as a lecturer on topics in American history, conflict of interest, intellectual property, technology transfer, tenure and academic freedom, governance and parliamentary law.
Dr. Wingo is also the proprietor of Time Zones Antiques and Collectibles located in St. Augustine, Florida. Her community volunteer activities concentrate on support for girls, history, historic preservation, music and technology transfer. She is currently a member of the board of directors of the following organizations: the Florida Supreme Court Historical Society, the Friends of the Marjorie Kinnan Rawlings Farm, Inc. (currently serving as president), the Friends of Music at the University of Florida, Norman Silent Film Studios Museum, Inc., and the Tolomato Cemetery Preservation Association, Inc. She is an external judge for Tulane University's Novel Technology Challenge program and is the president of the Gainesville Alumnae Chapter of Sigma Alpha Iota International Music Fraternity. She has served as the president of the St. Augustine Historical Society and currently serves on the City of St. Augustine Historic Architectural Review Board.
Why do I make the time for Norman Studios?
Working with Norman Studios unites and fuels my interests and passions in United States history and historic preservation as well as in early motion pictures, particularly of the 1920s and 1930s. It is of vital importance that Norman Studios be preserved and interpreted. Not only is it the only studio complex remaining from the silent film industry that flourished in Jacksonville in the early twentieth century, but it is also the only remaining example of a race films studio. Race films, both a result and an antidote to the racism of the Jim Crow era, are an important part of our history as is the specific history of Norman Studios within that context. I believe that I have unique skills and experience to help preserve and interpret Norman Studios. I am a professional historian as well as an attorney with extensive experience in the governance of not for profit corporations, museum issues, copyright, college and university affiliations, and other relevant areas. I plan to devote as much time as possible to this most worthwhile and exciting project for the community, but also, as evidenced by the National Historic Landmark designation, for the nation.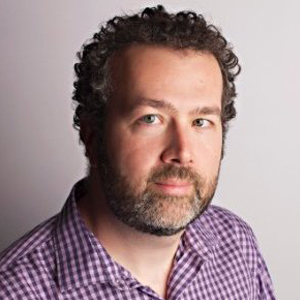 Mitchell Hemann – Norman Studios Archivist
Mitchell Hemann has a background in archives and museum administration. He studied at the Modern Archives Institute at The National Archives and Records Administration and the Library of Congress in Washington DC. He has managed the Corporate Archives for the Estee Lauder Companies in New York City and worked in Membership and Development at The Frist Center for the Visual Arts in Nashville, TN. Mitchell moved to Jacksonville in 2015 with his wife and two children.
Mitchell first learned about Norman Studios while listening to a program on local public radio. He contacted the organization immediately and offered his services and expertise. He has been indispensable in organizing the archives and serving on the Executive Committee. He is also a musician, who busked across Europe in his younger days. He is planning a musical fundraiser for Norman Studios this year.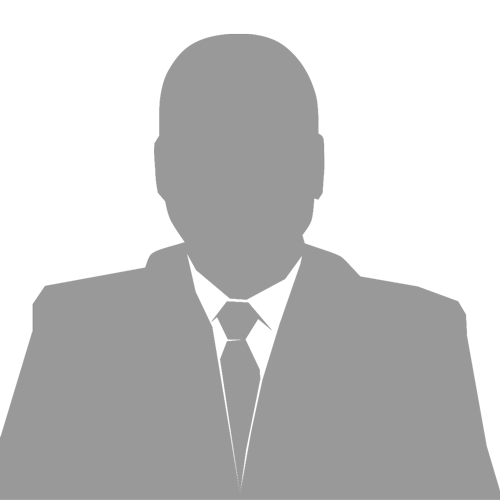 Chris L. Lesley – Artist, Sculptor
Artist and sculptor Chris Lesley began his artistic career rather unconventionally - as a seven-year-old street hustler who sold his marker drawings of tigers, dragons, Christian saints and Greek mythology characters door-to-door for $20 each. Before graduating high school, Lesley landed two impressive showings of his work in the Metropolitan Museum of Art in New York and in the Rotunda Hall of the Capitol Building in Washington, D.C. He received an Associate of Science degree in Commercial Art from Tampa Technical Institute and a Bachelor's degree in Illustration from Ringling School of Art and Design in Sarasota, FL. After operating JC Murals, a successful fine art and mural business in Sarasota for five years, he moved to Northeast Florida. He since has worked as a freelance comic book artist, fine artist and scenic sculptor for Jacksonville's Creative Environs, Pizzazz Scenic Contractors and Artists at Work, creating exhibits for amusement parks, museums, zoos, major retailers, etc. before founding chrislesleyart gallery in 2012. He currently is developing Revelation Arts, specializing in artistic works for churches, synagogues and nonprofit organizations.
Why I joined the Norman Studios
My interest in silent films: First of all the experience of silent films is different than talkies. I believe that there was more interaction from the crowds whereas in talkies the audience is expected to be "silent". This alone makes me interested in silent films and makes me a fan of the silent film experience. Professionally, my expertise in museums as an artist is a valuable benefit for the Norman Studios restoration project. I bring a unique set of experiences and skills from sign-making to installations and artistic fabrication. I believe in the work of Richard Norman as a film industry icon and a role model. Richard Norman as a white man working hand-in-hand with African Americans is contrasted with the racism of his day and what follows even today. It is debated whether he was cornering a film niche in the beginning but his long-term friendships with his race film colleagues cannot be denied. I would like for more people to have the opportunity to learn who Richard Norman was and learn more about the work of this great man.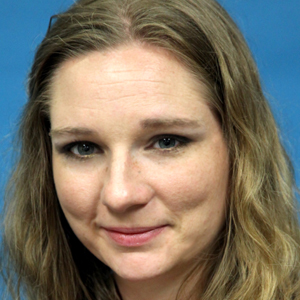 Stacy Cagle – Graphic Design
Stacy is a Multimedia Media Design Engineer with Lockheed Martin and the U.S. Army Corps of Engineers. She holds a degree in Digital Media from Full Sail University in Orlando and a Certification in Film, Television and Digital Media from the Banner Center for Creative Industries, University of North Florida.
Why do I make the time to serve on the Norman Studios board?
Norman Studios was introduced to me through a UNF class taught by Jerry Smith. I was part of a group project to create a documentary promo for the studios (see homepage at www.normanstudios.org) and from there it was history. I love to help others and see projects succeed. Norman Studios museum was such a great idea and innovative place for the city of Jacksonville, my hometown. I knew I had to be a part of its development.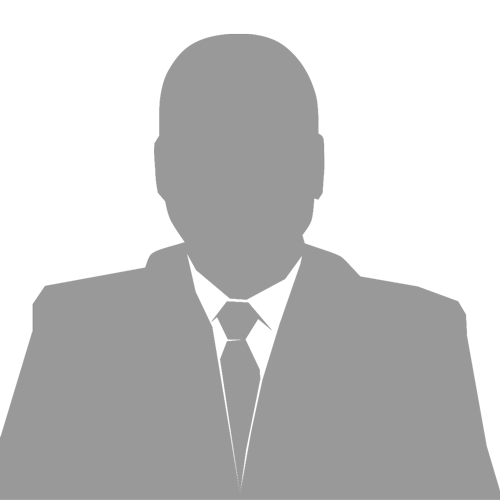 Gage Hogsten – Photographer, Videographer
Gage graduated from Terry Parker High School where he found his main calling in the International Baccelaureate Film Program; music is his other passion. His knowledge of film has inspired him to search for lost films and be able to restore them. At 20, Gage is our youngest member. He is hard-working and is currently saving his money for college. In his spare time he travels with a band, and finds time to do most any work we need.
Why do I make the time to serve on the Norman Studios board?
I am twenty years old, approaching my first year in college, and I've stumbled upon something amazing right down the road from where I live. Growing up in Arlington, I have always known what Norman studios was, but it wasn't until 2014 that I discovered that there was a group of talented individuals actively working to preserve the property. After getting in contact with Mrs. Rita Reagan and hearing all about the board's future plans as well as their accomplishments to date, I have grown even more interested. Norman Studios is special to me in that it is a combination of two of my passions: the preservation of film history and the history of Jacksonville.
Firstly, all throughout high school, I was known for knowing a lot about film. I joined the TV Production program at my school, where I was taught by Mr. Charlton (with whom Mrs. Reagan was familiar) and I was also in the school jazz band. Art has always been a big part of my life. Guitars and drum sets have littered my house, and I got my first camera when I was 9 years old. My love for film grew more and more as I went into middle school, and specifically film preservation as I entered high school. It is ultimately my goal to be able to restore film and actively search for lost films.
Secondly, if there is one thing I love more than film, it is the city of Jacksonville FL. There are a lot of young people my age, who cannot wait to leave this city. To me this needs to change, a majority of them do not even know the opportunities this city has to offer, and that is not entirely their fault. I believe strongly that a lot of things need to change to make this city more fun for young people. I believe Norman Studios can do that.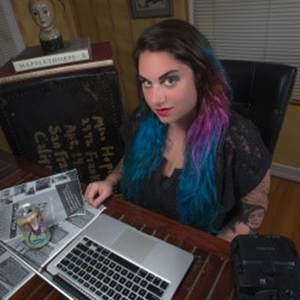 Elizabeth Lawrence – Filmmaker
Elizabeth Lawrence is a documentary producer/director/schemer residing in Jacksonville, FL, working at WJXT-TV. She has worked in the film industry in NYC/LA for over fifteen years. In 2010, she made her feature film directorial debut with, ROLL OUT, COWBOY. The film toured over 50 film festivals world-wide, received six Best Documentary awards and acquired distribution. In 2011, she was invited to make several short films during a year-long fellowship at UnionDocs in Brooklyn, NY. In 2012, she co-directed a documentary short with Amanda Stymeist called, So Far Above Humans They Are. The film was on exhibition at the Cameron Art Museum in North Carolina. Lawrence is currently the Festival Director of the 2nd annual Jacksonville Documentary Film Festival.
Why do I make time to serve on the Norman Studios Board?
Filmmaking has been a passion of mine since 15 years old. Documentary has been a passion of mine for the last ten years. Serving on the Board of Norman Studios somehow combines these two interests. Part of preserving history is archiving and documentation. I hope to use my video documentation skills to help serve to protect and promote Norman Studios in Jacksonville. This cinematic history belongs to Jacksonville and inspires filmmakers present and future. After a 100 year hiatus, I believe Norman Studios is ready for its close-up once again!

Ellin Iselin – Archivist
Ellin Iselin has been in the communications industry for more than 30 years. She began her career as a news anchor and reporter for WHCU Radio in Ithaca, New York. Within a year she was working for Ithaca's cable television station in the same capacity. Shortly thereafter, she received a Congressional Fellowship through CDS International to work in television in Munich, Germany. Upon returning to the United States Ellin embarked on a career at KOTV in Tulsa, Oklahoma as a promotions writer and producer.
In 1995 Ellin moved to Florida and began working on the new mass communications frontier – the Internet. She has been a writer and reporter for the Ponte Vedra Recorder, Florida Times-Union and Resident Community News as well as an instructor at the University of North Florida, Florida State College at Jacksonville, Jacksonville University, Jones College and Edward Waters College. Ellin earned her Master's degree in Liberal Studies from the University of Oklahoma in Norman, Oklahoma and is currently pursuing her doctorate.
Why do I make time to serve on the Norman Studios Board?
With my background in media and interest in historical archiving, I am excited to help preserve the legacy of Norman Studios during its centennial anniversary years.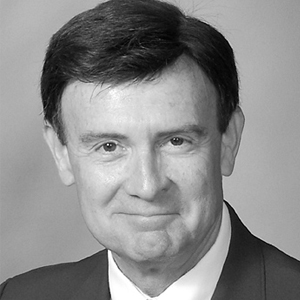 Bruce Duggar
Duggar has been an active pro bono advocate for more than 20 years, and he is frequently looking for new ways to provide legal assistance to those in need. Some of Duggar's pro bono outreach involvements include events such as Ask-a-Lawyer and Advance Directives for Seniors. Additionally, he serves as a mentor by providing guidance to new pro bono attorneys working on cases through Jacksonville Area Legal Aid (JALA).
Duggar began his pro bono work by assisting clients with guardianship matters, but has since expanded to other areas of practice. He has assisted dozens more pro bono clients through JALA and other outreach projects throughout Jacksonville. His practice consists of estate planning, guardianship, probate and elder law. However, his involvement in the community extends beyond the law. Duggar also contributes his time by assisting in church youth activities and by staying involved in local politics.
In addition to being a member and the former president of a civic association board, Duggar has been an active member of the Boy Scouts, Rotary and the Gator Bowl Committee. He also makes time to travel.