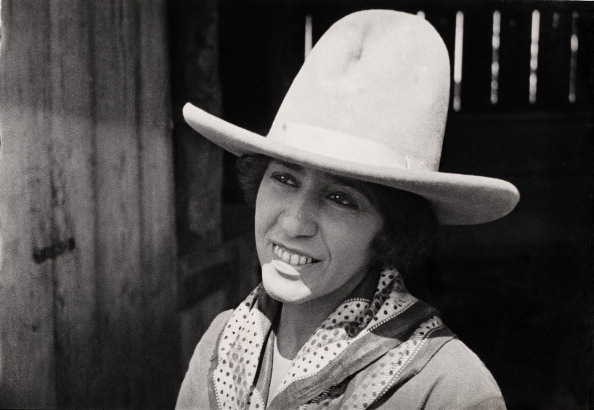 By the time silent filmmaker Richard Norman wrote her in 1921, Anita Bush already was a well-known Vaudeville and Broadway actress who began her career as a dancer with the comedy team William and Walker in the early 1900s at just 16 years old. She had been introduced to the world of theatre by her father, a tailor whose clients included many New York performers.
But seeing African Americans cast primarily in bumbling comedic roles, she set out to establish blacks in more serious, dramatic works. To that end, she founded the Anita Bush Players of Harlem, a famous acting troupe that later became known as the Lafayette Players. So successful was Bush in her endeavor that she often signed her letters, "The Mother of Drama in New York Among Colored People" – an apt description considering that the Lafayette Players launched the careers of many of the top African American actors of the day.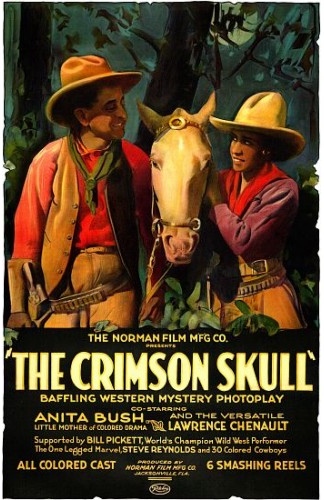 Not only was she talented on-screen, but she proved a tough negotiator, sometimes demanding – and getting – a salary higher than her leading man. And, she was undaunted when facing new challenges.
"If you want an experienced rider, I can't say that I am one," Bush wrote to Norman about what would become her leading lady role in The Bull Dogger, a Western that also was the first film for African American rodeo cowboy Bill Pickett. "But I have lots of nerve and learn anything quickly. I can row, drive, ride a wheel, sail a boat, dance and do most anything required in pictures."
Though a beautiful and accomplished stage actress, Bush would star in just two films – both of them Norman films. Banking on the success of The Bull Dogger, Norman cast her again the next year in The Crimson Skull, a Western kidnap film. In her later years, Bush worked as a secretary for the Negro Actors Guild. She died in New York in February 1974 at age 91.