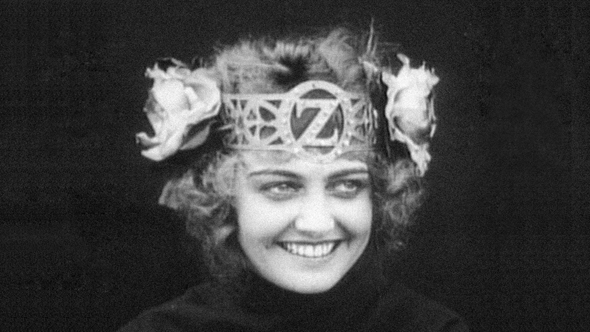 Mark your calendars for something cool! RLand Art and the Norman Studios present The Patchwork Girl of Oz and other silent Oz classics this Sunday night, February 22 at Rain Dogs in Riverside. A tad bizarre but incredibly engaging, this series of silent shorts shot between 1910 and 1915 features the earliest screen adaptations of Frank L. Baum's iconic story that entertains to this day.
The story of Oz has undergone dozens of updates, additions and adaptations for film and television over the past century, among the most recent being 2013's Oz the Great and Powerful. Another, Oz: Return to the Emerald City is in development.
The fun starts at 7:30 pm. A $5 donation is requested at the door and all proceeds benefit the Norman Studios Silent Film Museum.
BUT FIRST – Be sure to catch artist R. Land and other cast and crew of the documentary film, Paradise Garden: Howard Finster's Legacy, the Sunray Cinema, Saturday, February 21. A film screening begins at 7pm and a Q&A with Director Ava Leigh Stewart and Cinematographer Jeremy Oliver Miller follows.