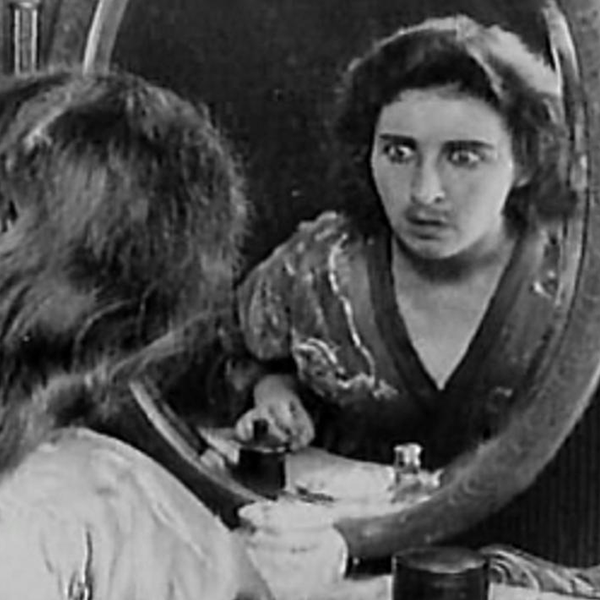 The Norman Studios Silent Film Museum and the Hotel Indigo® Jacksonville announce the launch of Silent Sundays, a monthly silent film screening, on Sunday, July 13, 4pm.
The debut event features A Florida Enchantment, considered one of the most controversial films of its day. Shot in 1914 in Jacksonville and St. Augustine by Vitagraph Films, A Florida Enchantment stars Sidney Drew (who also directed) and Edith Storey as couple engaged to be married. Hijinks ensue when Lillian Travers (Storey) discovers her fiancé's infidelity and takes revenge by swallowing a magic seed that changes her gender. Her unfaithful lover and her maid also eat the seeds with dismaying results.
Paying homage to Shakespearean plots, this film is billed as a comedy. But when it premiered to American audiences nearly a century ago, not everyone was laughing. Believed to be the first documented appearance of bisexual characters in an American motion picture, A Florida Enchantment proved highly provocative. Variety announced that "The picture should never have been put out." When a stage version of the script was performed on Broadway, The New York Times called it "vile stuff," a "nauseating mess… that shows us the lowest depth to which the theatrical stage can be sunk," and called upon Anthony Comstock, the great censor, banner and book-burner of the day, to take action.
But times and audience attitudes certainly have changed. Today, local audiences delight at seeing their hometown in action a century ago and St. Augustinians will recognize shots of the Three Oaks mansion; Ponce de Leon Hotel, now Flagler College; Old Curiosity Shop; and Castillo de San Marcos.
Silent Sundays proceeds support efforts of the Norman Studios Silent Film Museum, a non-profit organization dedicated to enhancing public knowledge of Northeast Florida's early film industry and the preservation and restoration of Jacksonville's only remaining silent film studio. Located in historic Old Arlington, the Norman Studios was among the nation's first to produce films starring all African American casts. Find out more at normanstudios.org.
Located on the lake in upscale Tapestry Park, the Hotel Indigo® Jacksonville is a boutique-style, lakefront property providing guests with ideal access to everything the business and entertainment district offers. The hotel's interior is undergoing a beautiful redesign featuring elements that recall Jacksonville's film history.
See A Florida Enchantment Sunday, July 13, 4pm at Hotel Indigo® Jacksonville, 9840 Tapestry Park Circle in Jacksonville's Deerwood Park.
Save
Save