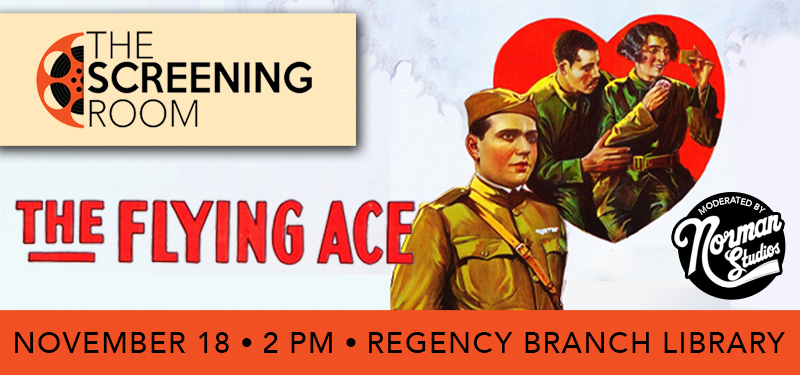 Jacksonville Film History
Released in 1926, The Flying Ace was a classic silent film that featured an all-African-American cast, with principal photography shot right here in Jacksonville.
Made in the South during a period that arguably represented the height of "Jim Crow," it was one of many films by white filmmaker Richard E. Norman that challenged the stereotypes about Black people found in the overwhelming majority of the films of that era. That is why, in 2021, The Flying Ace was selected for preservation in the United States National Film Registry by the Library of Congress for being "culturally, historically, or aesthetically significant."
SCREENING & DISCUSSION
Film and history buffs: Be sure to join us for The Screening Room: The Flying Ace on Saturday, November 18, at 2 p.m. at the Regency Square Branch Library. After the screening, we will talk about the film, Jacksonville film history, and the cultural impact of Norman Studios.

About The Museum
We have several guests joining us for the screening of this historic film. The Norman Studios Silent Film Museum, Inc, was formed in 2007 after a group of passionate preservationists recognized the historical significance of the five wooden buildings in Jacksonville's old Arlington neighborhood that once made up the Norman Studios complex. Their goal is to protect and preserve the history of silent film, to celebrate the African-American experience, and to honor Norman's role in the early days of the movie industry. They also hope it will inspire North Florida's next generation of young, independent filmmakers.
Guest Moderators
---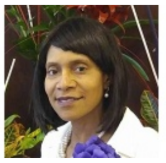 Dionne Arline was born and raised in Jacksonville, Florida, where she attended William M. Raines High School. She is a graduate of Florida State University, with a Bachelor of Science degree in Chemical Science, and has worked in various roles related to public health at the local, state and federal levels. Currently, she works as a Consumer Safety Officer at the Food & Drug Administration.
Active in the church and in the community, she is a member of Wayman Temple A.M.E. Church, where she serves as a Fellowship Coordinator and President of the local Lay Organization, as well as, the District Recording Secretary. She was elected to serve as a delegate to the 51st Quadrennial Session of the General Conference of the A.M.E. Church. She also volunteers as an inspector technician during election cycles in the voting precincts. In her spare time, she enjoys the arts and reading about history.
---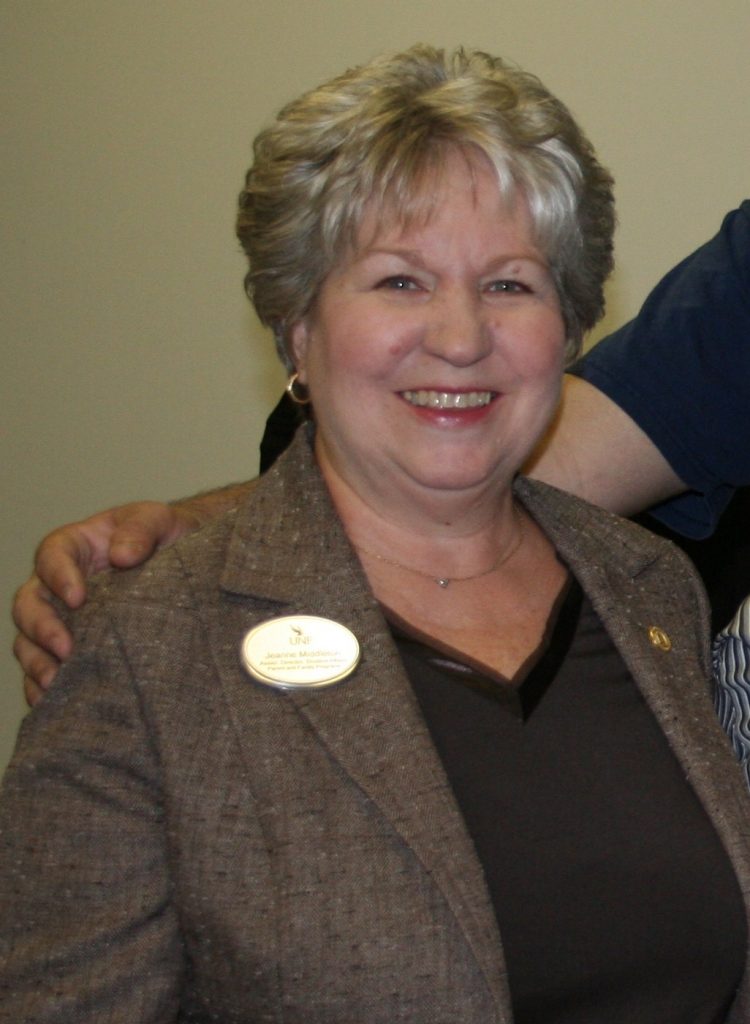 Jeanne Middleton grew up in Arlington where she and later, her three children, attended Terry Parker High School. A shy child, her mother encouraged her to explore dance and performance. "My mother enrolled me at the Gloria Norman School of Dance where I danced from elementary school through high school," she said. "I took dancing lessons with three of the Norman grandchildren, Gloria, Dickie and David. My fondest memory of Richard Norman was of him wearing a beret and playing the records for our ballroom lessons."
After high school, Jeanne spent years working and volunteering for Duval County Public Schools before changing careers and spending the next 25 years in various administrative positions at the University of North Florida. Jeanne was a founding member and officer of the Duval Public Education Foundation and was the first recipient of the EDDY Lifetime Achievement in Education Award. She was also appointed to Jacksonville's first Children Services Board and later, she was appointed to be a founding member of Jacksonville's Children's Commission. She served as Vice Chairman and coordinated recognition events for children participating in various non-profit programs. Jeanne also served as Chairman of the Healthy Families Jacksonville Board of Trustees and was appointed by the Mayor to the Jacksonville Community Relations Commission and the Jacksonville Human Rights Commission and Chairman of the Fourth District Foster Care Citizens Review Board of Directors. Her other volunteer work includes being General Chairman of the WJCT auctions, volunteering at the Jazz Festival and membership drives, and serving on the Community Advisory Board for over 10 years.
---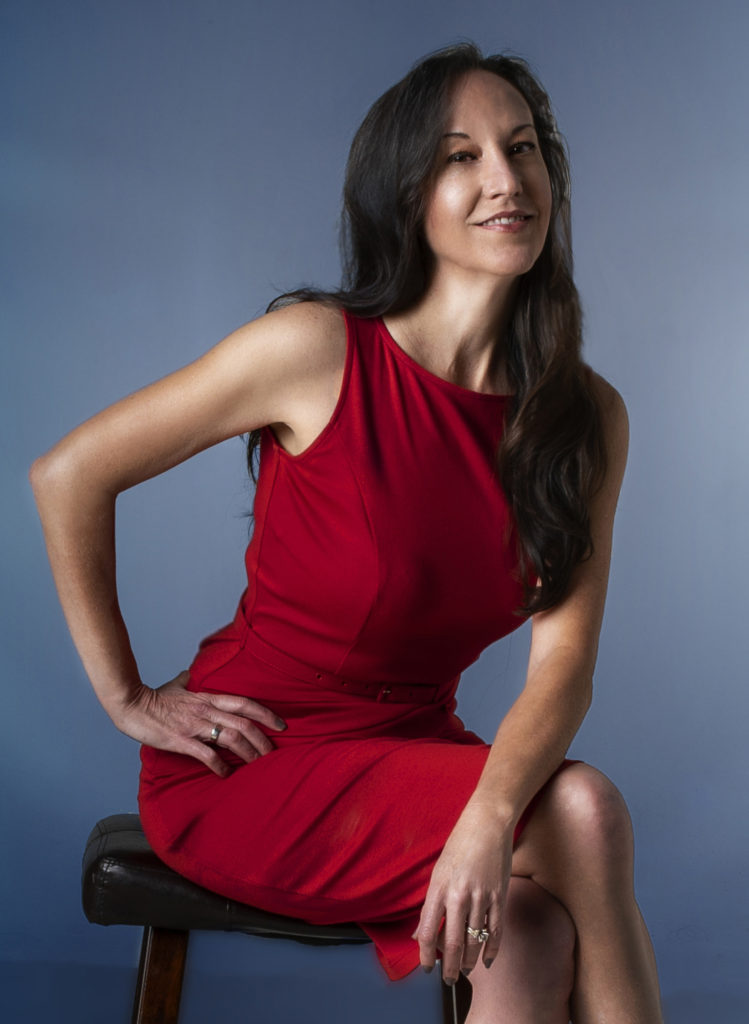 Devan Stuart Lesley is a Jacksonville native and film and history buff. "I had long heard of the Norman story and found it remarkable that Richard and Gloria had not only been an amazing creative force collectively but also were part of a select brave few who sought to help break racial barriers in their fields. Even more so, I admired the courage and sheer heroism of the African American actors who dared to succeed in an industry that largely condemned their participation."
Devan is a freelance writer and producer, People magazine correspondent and booking agent with Legacy Talent Group. She is founder of Stuart Media, LLC and collaborates with Jacksonville's Tandem Media | Tandem Studios as Assistant Director and Producer, helping to create both corporate content and feature-length narrative and documentary films. Devan has served the Norman Studios for nearly two decades and is a member of the Jacksonville Mayor's Commission on Motion Picture, Television and Commercial Production; Film Florida's Marketing & Communications Committee and Industry & Association Council; and the Northeast Florida Press Club.