If you've ever wanted a quick but thorough immersion education on film history, you've got it with the upcoming Florida Chautauqua Assembly. Slated for January 23-26 in DeFuniak Springs, Florida, the event this year focuses on the history of motion pictures, including Florida's cinematic contributions.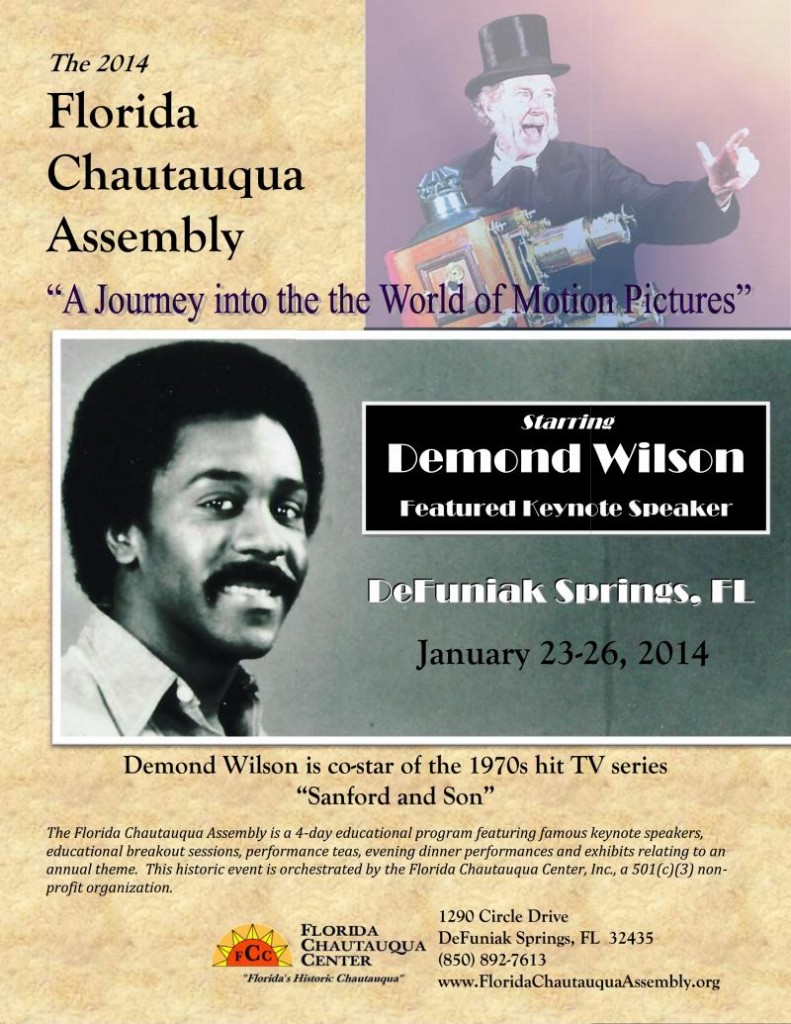 This year's keynote speaker is actor Demond Wilson, best known for his portrayal of Lamont Sanford in the iconic 1970s TV series Sanford & Son. He'll deliver a presentation on how the enduringly popular series positively impacted the future for black actors in television.
It's appropriate, then, that the four-day event also would feature a screening of one of the nation's earliest all black-cast films – Richard Norman's The Flying Ace. Norman, a Middleburg, FL native, made feature films starring all black casts in the 1910s and '20s. While mainstream films of the day portrayed black characters almost exclusively in a negative light, Norman's films featured African Americans playing pilots, cowboys, doctors, lovers and heroes.
The Flying Ace is Norman's only known surviving feature-length film. It was inspired in part by Bessie Coleman, America's first black female licensed stunt pilot, with whom Norman was discussing producing a film. Unfortunately, Coleman was killed in a plane crash before a formal deal could be reached. Norman wrote The Flying Ace with leads inspired by Coleman's experiences and released it in fall of 1926. According to World War II historians, many of the young boys who saw the film in the theatres would in turn be inspired to fly themselves, and would go on to become Tuskegee Airmen.
The film will screen Saturday evening at the Assembly. And Norman Studios Co-Chair Rita Reagan will deliver a presentation titled Hollywood East: Florida's Silent Film Legacy at 10:45 on Saturday morning; then another titled Boom, Bust and Beyond, which focuses on Norman's career and impact at 1:45. Other sessions of particular interest throughout the four-day Assembly focus on the Magic Lantern, the predecessor to silent film; spiritual themes and symbols in Disney movies and Peter Jackson's Lord of the Rings trilogy; the making of Gone With the Wind; and an inside look at the Oscars.
This year's Florida Chautauqua Assembly is expected to sell out, so reserve your seat today.
Save
Save
Save