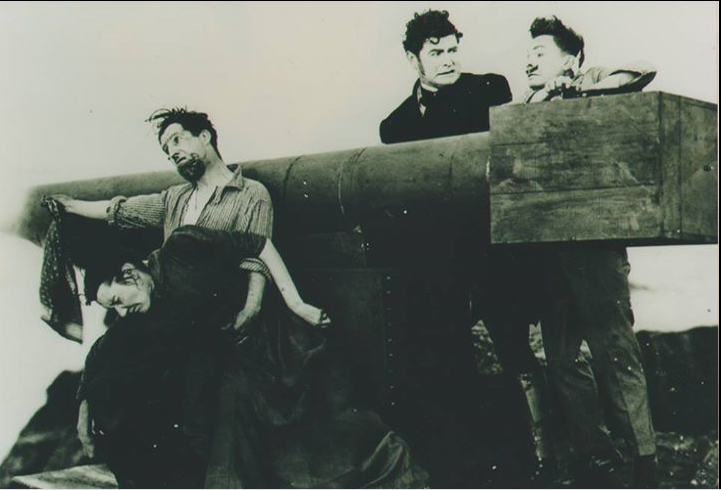 Billy Slade on right

By Cassandra Geraghty @ayearofsilents
William Sladen, better known as Billy Slade was a British Silent Film actor and Assistant Director who spent the majority of his film career making comedic short films at the Eagle Studios, later Norman Studios, in Jacksonville, FL.
Billy was born in Manchester, U.K. in 1884 and, after a three year stint in the British Army, he found his way to Detroit, Michigan where he decided to try his hand at silent film. He changed his name to Billy Slade and began working for Esperanto Films. His first feature was 1915s five-reel Western "Trail to Sodom". Unfortunately the film was not successful and after his second film with Esperanto, they went out of business.
For his next venture, Billy formed a Vaudeville show and toured around Michigan and Illinois before settling down in Chicago. He joined Eagle Studios and quickly married his wife, Florence, before heading down to Jacksonville, Florida to begin filming. Jacksonville was a popular film destination at the time as the sunshine and warmer climate (Eagle even had an open air studio) allowed for year round filming.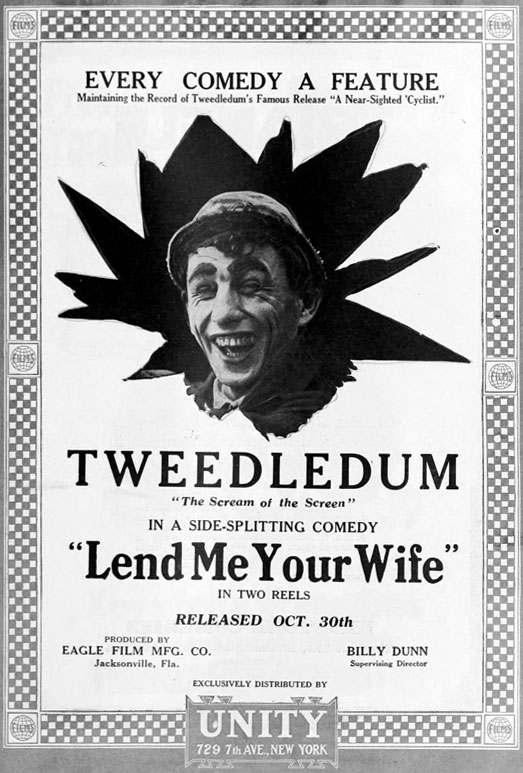 While at Eagle, Billy starred alongside European comedian Tweedledum (Spanish actor Marcel Perez) in comedy shorts like "Tweedledum Torpedoed By Cupid" and "Some Hero". The two worked together at Eagle from 1916 to 1918 and later at the Jester Comedy Company, although Marcel's character was renamed Twede-dan.
While in Jacksonville, Billy also worked with a young Oliver Hardy (of Laurel and Hardy fame) in "The Battle Royal" at the Vim Comedy Film Studios and with comedian Victor Moore at Paramount Pictures in their "Klever Comedies". During his summers, he would travel to New York City where he filmed with Pathe and the Jester Comedy Company. In the late 1910s, he transitioned from actor to Assistant Director and made three films with the Fay Tincher Comedy Company, a short-lived production company started by comedienne Fay Tincher, an actress who was often compared to Mabel Normand.
Billy's film career was all but finished by the early 1920s. He spent a short time as a property manager at Fox Films before he decided to leave the industry altogether. He moved to Ann Arbor, Michigan where he had three children and led a relatively quiet life until his death of a heart attack in 1950 at the age of 65.
During his short film career, lasting less than 10 years, Billy Slade not only worked with some of the up-and-coming comedic greats but also with other notable actors like Pearl White, Evelyn Nesbit, Virginia Pearson and Madge Kennedy. Thankfully his son, James Snaden wrote a brief biography of his father before he passed in 2018 so we are able to learn about this interesting man who otherwise may have been lost in the crowd.