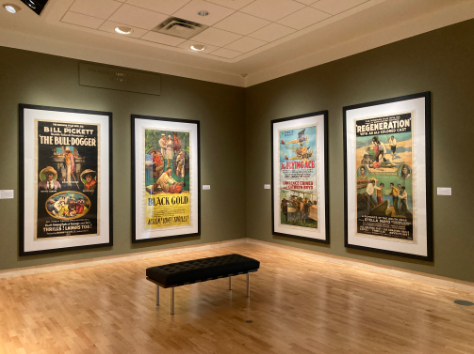 The Cummer Museum of Art and Gardens presents "Films and Posters: The Norman Studios Story", a presentation by Barbara Wingo Tuesday, May 9, 7pm. Wingo, vice president of the Norman Studios Silent Film Museum, will share the fascinating history of Norman Studios located in the Arlington area. In its heyday, Norman Studios created six full length feature films featuring all black casts in roles such as cowboys, pilots, and businessmen – a groundbreaking move for civil rights in the film industry at a time when African Americans almost invariably were portrayed negatively in movies.
Following Wingo's talk, patrons are invited to take in the original Norman Studios movie posters on view at the Museum. These original, century-old posters were purchased in 2002 with funds provided by the Morton R. Hirschberg Memorial Fund, Mr. Moselle C. Bruton, Ms. Janet R. Johnson, Mr. Michael Lewis, Dr. Emma Moran, Dr. and Mrs. Joseph Anello, Ms. Thelma Geiger and Mrs. Gloriden J. Norris. They are part of the permanent collection and expertly cared for by the Cummer staff so that they can be enjoyed for generations.
Tickets are $5 for Cummer members, $10 for non-members.